President
Daniel P. Bauder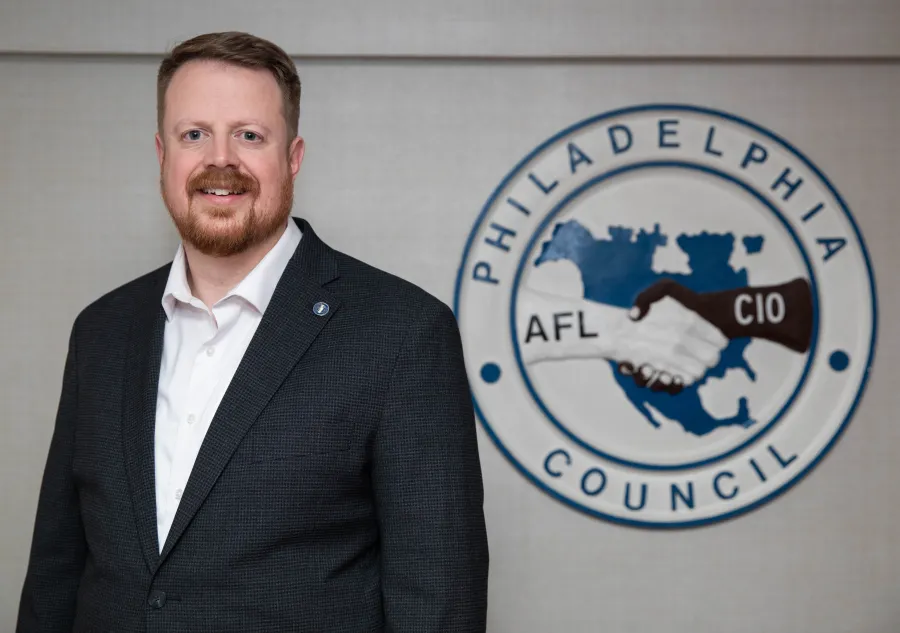 Daniel P. Bauder proudly serves as the fourth President of the Philadelphia Council AFL-CIO representing over 100 local unions in the Philadelphia area. Prior to being elected President of the Council in 2022, Bauder served as the Council's Campaign Manager for eight (8) years. 
Bauder is a third-generation union member, advocate for working people, and life-long activist. Bauder serves on numerous boards and committees including Public Health Management Corporation (PHMC), City of Philadelphia Living Wage and Benefit Committee, Working Families Partnership of Philadelphia and Vicinity and the Tri-State Labor Day Parade.
Bauder is a native of Luzerne County, PA, and is a graduate of King's College where he met his wife, Francesca. They live with their son, Declan, in Roxborough.