Recording Secretary
Ken Washington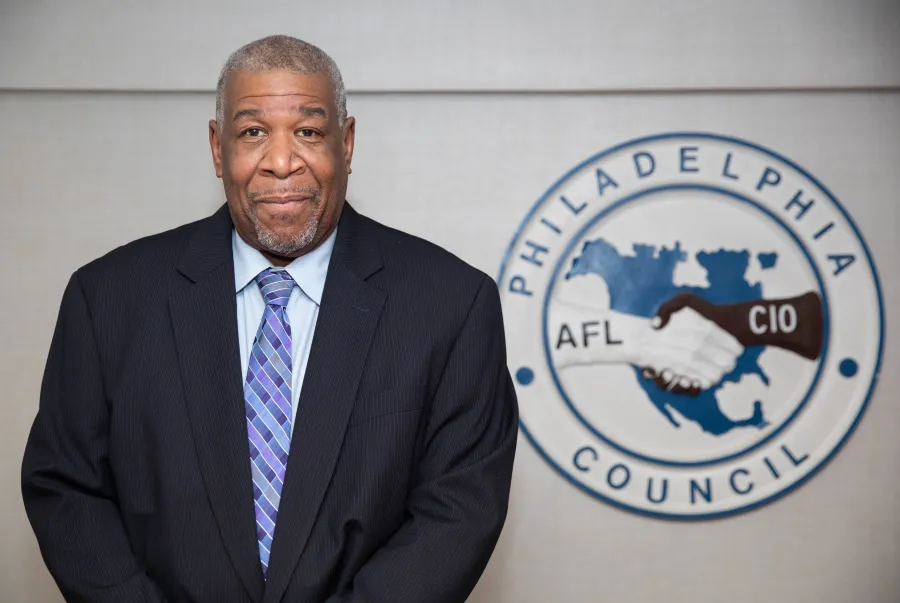 Ken Washington is the Recording Secretary of the Philadelphia Council AFL-CIO. He also serves as the Director of Government Relations of the Laborers District Council of the Metropolitan Area of Philadelphia and Vicinity (LDC). Ken began his labor career as a member of LIUNA Local 332 in July 1973. The call of politics was too hard to ignore, so in 1979 he was tapped to be the Campaign Manager of an up and coming State Representative. After a successful campaign he joined the Philadelphia Parking Authority (PPA) as an Analyst where he implemented a number of programs that are still a part of PPA's mission. After his time with the PPA he was asked to return to the Pennsylvania House of Representatives as a Legislative Assistant and Chief of Staff.
Congressman Tom Foglietta (D-PA) recognized his talent and offered him a position with his staff as a Special Assistant. When the Congressman was tapped by the White House to be Ambassador to Italy, his successor, Congressman Bob Brady (D-PA) brought Ken into his office.
Even though he enjoyed his work with the Congressman, Ken knew his heart was in Philadelphia. So he became an Auditor for the Pennsylvania Auditor General's Office under Bob Casey Jr. and a shop steward for AFSCME Council 13, while still maintaining his LIUNA membership.
He always knew his first love was the Laborers, so while enjoying a Local 332 annual Holiday party, he was approach by the iconic Sam Staten Sr. to return "home" and like they say the rest is history.
He sits on numerous local and national executive boards and volunteers for a number of civic organizations
Ken was elected to fulfill the unexpired term of Recording Secretary Linda Butler in May 2013.