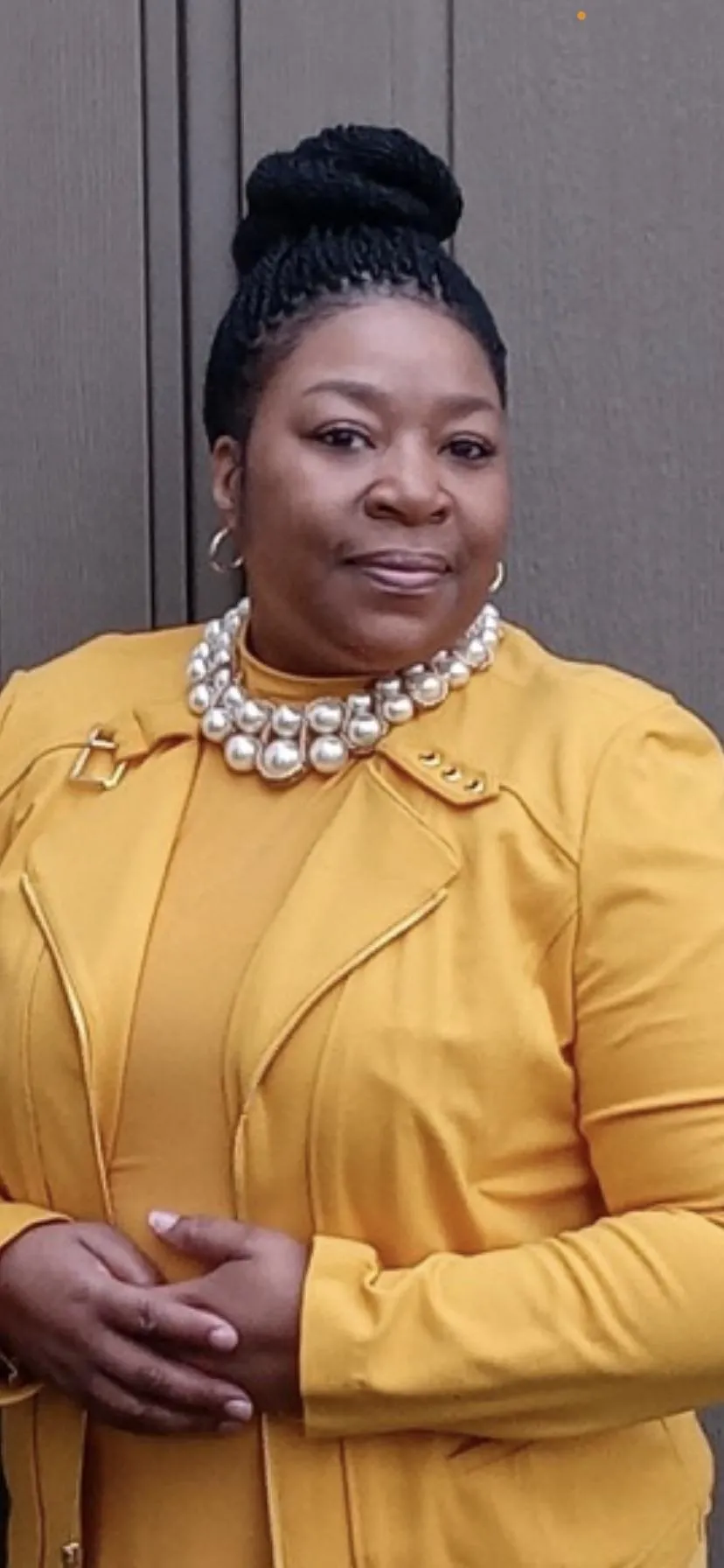 Karima Howard has been a member of Amalgamated Transit Union Local 85 for 21 years. Born in Aliquippa, she is a union steel mill baby.  She currently serves as the Recording Secretary of the local, the first African-American woman to do so, and is the Reading Clerk of the Allegheny-Fayette Central Labor Council.  
Empowering and unifying are two words Karima uses to describe the union movement.  "The power of organizing and unifying, being able to stand as one on issues, there's nothing like it.  That collective fight is so empowering," she says.  "We fight in the hope that everyone can have a living wage, not just a wage you can live on."
She is an avid union pin collector; her favorite is from her union brother NJT Chairman Orlando Riley.  "Every conference I go to, I get a pin from each local. . . If I'm in your city, I'm definitely wearing your pin."
From fighting to pass the American Jobs Act to supporting the Black Lives Matter/Black Workers Matter movement, she isn't shy about her pride in her union and its achievements.  Throughout COVID, the union has also been fighting against the violence against transit workers.  "Our local understands the importance of diversity and inclusion.  Our president makes each person feel welcome and connected."
"Since Karima Howard has joined our team, Local 85 has become more unified and diversified.  She is definitely an asset to our team," states Local Union President Ross Nicotero. Karima joined our Pennsylvania AFL-CIO Infrastructure Town Hall in early February with Labor Secretary Marty Walsh and Senator Bob Casey.  In addition, she is the vice president of the ATU Local 85 Black Caucus Pittsburgh Chapter. 
When asked which labor leader has most influenced her life in the labor movement, Karima emphatically stated, "our ATU International President John Costa."  He understands the importance of making each and every member feel important.  Not shy about being political, he defends jobs and workers and advocates for training. 
 The Pennsylvania AFL-CIO is so grateful to Karima for the work she does, and we are proud to call her our union sister.