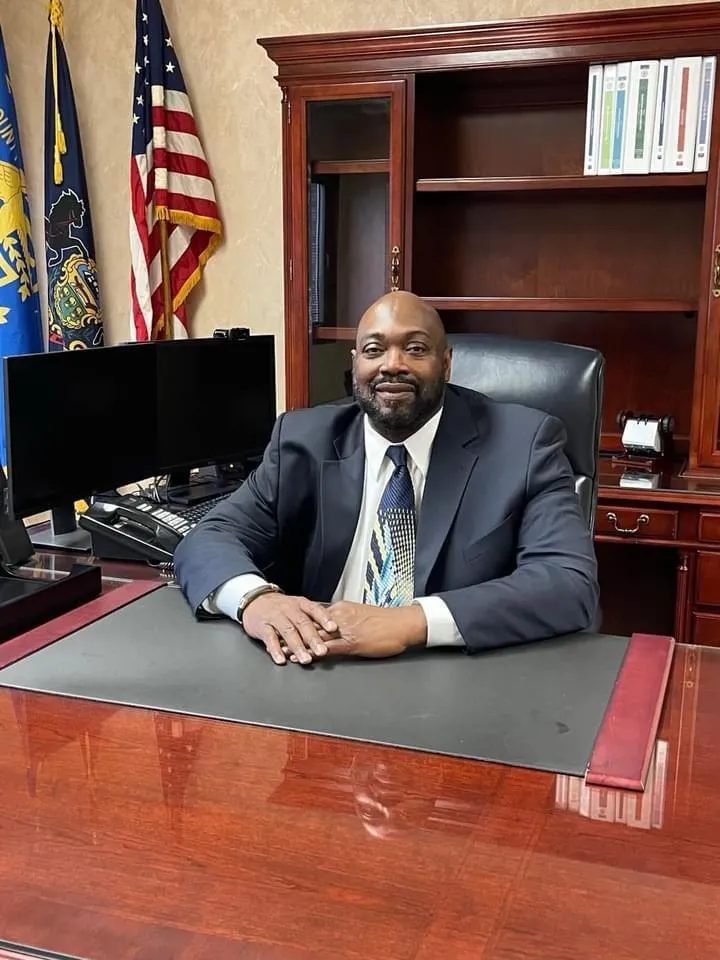 Communications Workers of America union member and longtime trade unionist Richard Womack was sworn in as a member of the Delaware County Council on January 3, 2022.  He has worked at the National AFL-CIO for twenty-four years and recently served as assistant to President Richard Trumka on Civil Rights and Community & Religious Affairs.  Brother Womack has a long history of public service.  He has served on the Darby Township Board of Commissioners for 12 years (2009-2021), holding leadership positions of Vice President and President for eight years.  He also spent seven years as the township's Police Commissioner.
A passion for working with people drives Womack, especially overlooked and underserved, marginalized communities.  "All workers have the right to make a decent living with benefits . . . I will work to expand economic opportunities for all workers, like building and construction trades apprenticeships," stated Richard Womack.  "I will be pushing for good jobs done by union members."   
The Pennsylvania AFL-CIO encourages union members to serve their community in many ways, such as public service and civic engagement.  "The benefits union members have in the face of the economic disparity, so many workers experience drives our passion for building power for all people," said Womack. 
Path2Power is an excellent program that encourages workers to run for public office and bring our union values into the community.  "The union support with phone banking and knocking doors definitely contributed to the success of my campaign," Womack reflected.  The Pennsylvania AFL-CIO congratulates Brother Womack on his win, and we support him in his efforts to lift up working people across Delaware County.